Below are just a handful of clients that have obtained world-class tags via Virostko's Hunt Application Service. What are you waiting for? The tag of a lifetime is only a draw away!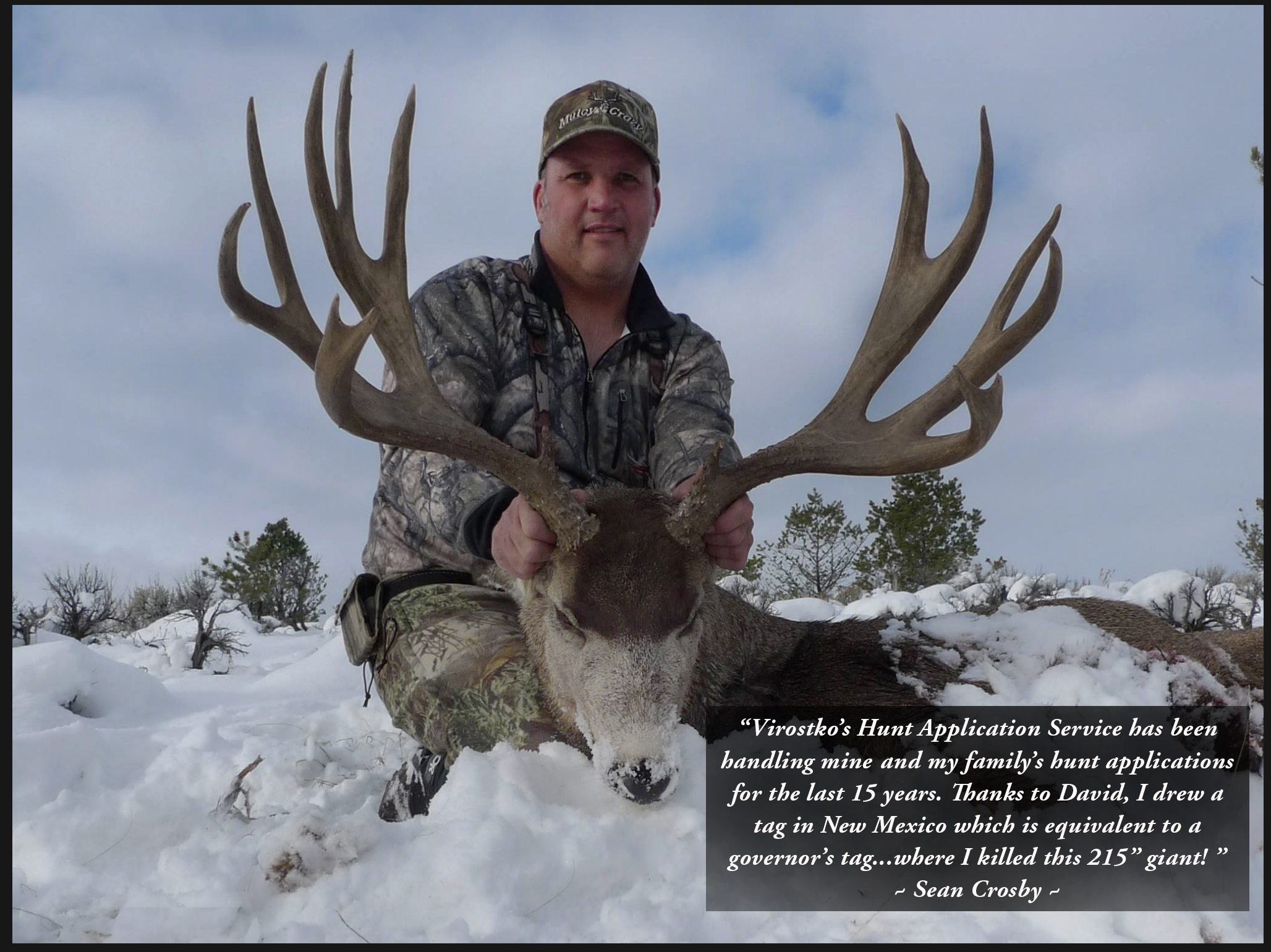 It's no secret that great tags and great hunts are getting harder and harder to come by. Every year, state agencies come up with new rules and regulations, new boundary changes, new hunts, new fees, and so on. All of these aspects can make the application game frustrating and confusing...not to mention it requires a lot of time to stay on top of. Let us take care of that hassle for you. With nearly 20 years experience, Virostko's Hunt Application Services (VHAS) has the knowledge, passion, and track record to ensure that all you need to worry about, is going on world-class hunts!
Our research begins in late Fall and doesn't end until application season is over the following summer. Whether it's biologists, outfitters, hard-core hunters, or all of the above, we are constantly researching and crunching draw odds so that every year you have the best opportunity possible of drawing the best tags out there. In addition, we are very passionate hunters ourselves, so every hunting season has us putting boots on the ground across the globe, allowing us to share this first-hand knowledge and experience to all of our hunt application service members.
Unlike other license application services out there, we will always be about quality rather than quantity. Our hunt application service is capped to a small number of clientele, ensuring that you will never be just a number to us. VHAS is more of an exclusive, concierge type of application service. Our phones and emails are open 24 / 7 / 365 with any question or concern you might have about your personal hunting portfolio. This is about YOU and we take pride in customizing hunt portfolios specifically designed to put you on the hunts you want to experience! We have been drawing our clients some of the best tags in the world for the past 17 years...let us do the same for you!
To join Virostko's Hunt Application Service, please download and complete the application form, or fill out the information below and I will get back to you at my earliest convenience so that we can start applying you for some of the very best hunts available.